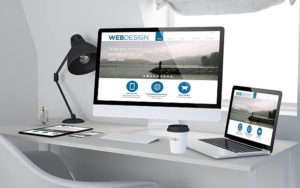 CHANGE IS HERE!
We are upgrading the design for our website! It's a mess, I know. When we decided that we would be working on a new website, we had options to explore.
Option 1: Work on a website design in the background and roll out the fabulous creation to the world in one giant hurrah!
Option 2: Design a website in front of the world while we work out the bugs and all the messy riffraff
There are probably many more people that would try to convince you that option 1 is the best solution. Naturally we chose option 2!
ITS ABOUT A STATE OF BEING
An unobstructed view to the world during our transition is what we decided that we would give to everyone who finds our website. It isn't that we don't care about the rough presentation of the site. We do. It isn't that we aren't a little embarrassed about the broken formatting that results from missing a format setting. We are. There is more that we considered when making our decision.
Our motivation for taking this approach is based on the notion that we will always be working on self-improvement of ourselves and our work. This window into our inner workings and deliberations will hopefully show you this one thing. Everything about how we work is a intended to make ourselves and our service better. And so it is with our website design. It isn't a one and done deal to us. The website is an evolutionary process that is simply one more tool that we can use to serve you. Therefore, this site will be constantly changing and improving to become a resource for our clients, business partners, and staff.
WHATS NEXT?
Hopefully you come back to visit often to find out what upgrades we are making… And to find out if I become one of these magnificently eloquent and prolific bloggers.
PS – Many thanks to Rob, our resident nerd! He has been helpful in guiding us through this entire process. Send us a note if you would like his help with our site!